Welcome to the new format of the Baldwin Beacon! We're back, with new eyes and extra colors.
"Why do you go away? So that you can come back. So that you can see the place you came from with new eyes and extra colors. And the people there see you differently, too. Coming back to where you started is not the same as never leaving."
― Terry Pratchett, A Hat Full of Sky
---
Halloween & Covid
Everybody wants to know about Halloween. We get it, we have kids too. Is it safe to trick or treat? Are there any events happening? Any creative ideas what to do with kids who just want to dress up and eat candy?
Here's some tips from LDC Public Health on how to do Halloween this year, if you participate.
Hometown Halloween
So now that we know what we know, what's happening in Baldwin City this year? The Chamber did a handy dandy round up of events happening around town. Several things are happening all week long, not just on Saturday.
---
Monroe & Newton water outage postponed
A water line still needs to be relocated, and the contractor just told us he's rescheduling it for next Monday, November 2. Please spread the word since this message has been shifting and changing.
Historic Bauer Building Project
The Advisory Group for the Historic Bauer Building Project has been out and about, giving this presentation for various organizations. Would your group like to hear what this project is about? Email Susan Pitts at spitts@baldwincity.gov.
Do you have thoughts you'd like to share with the Advisory Group and Council about this project? Drop your input at the link below.
---
Vote
Advance voting is available at the Baldwin City Fire Station on Saturday, October 31, from 9am-3pm. You may also bring your mail in ballot to the Ballot Drop at City Hall. Visit Douglas County's elections hub to find answers to your voting questions.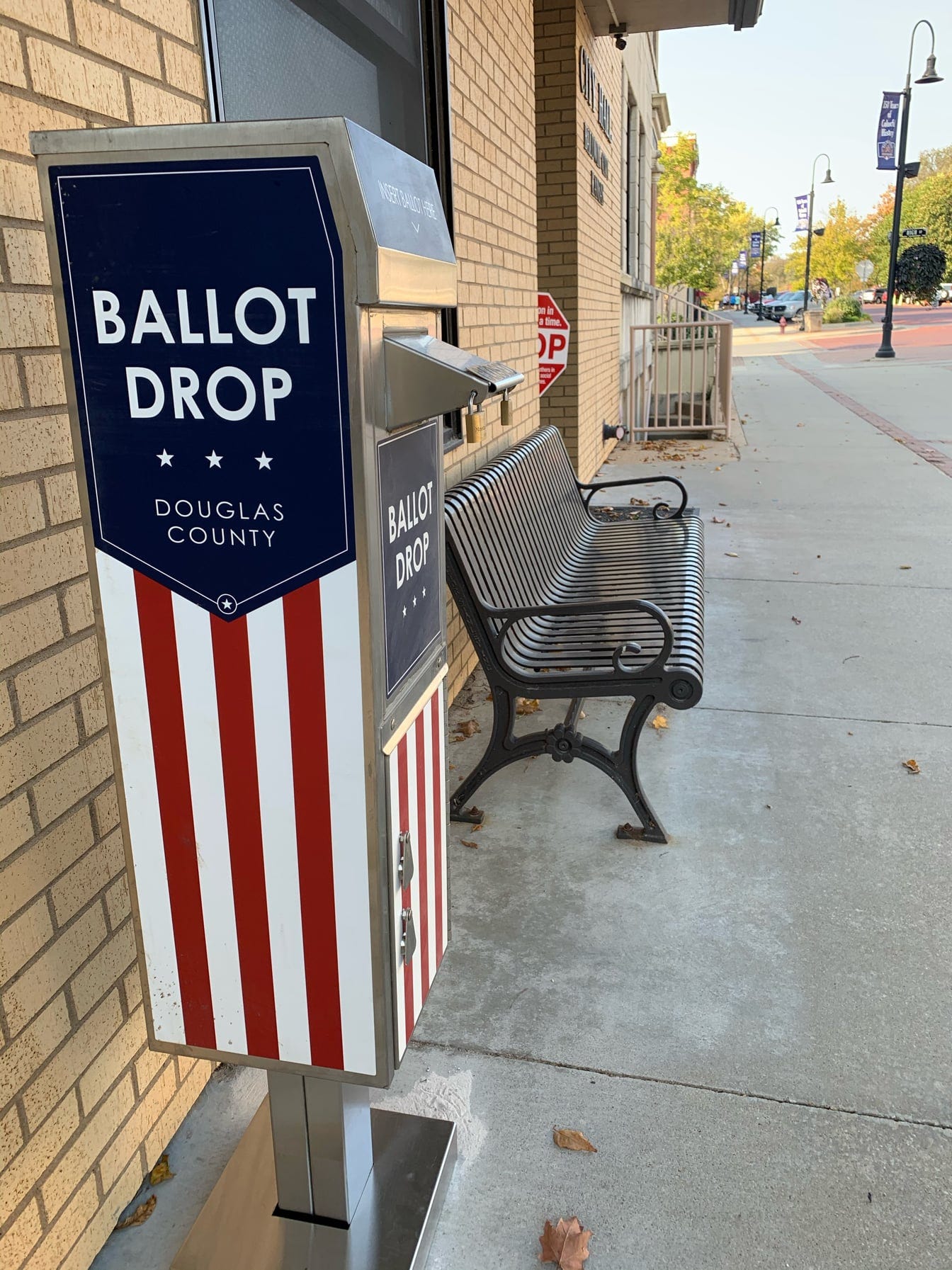 ---
Did you miss Maple Leaf Festival this year? We did, and a virtual festival just doesn't pass the smell test. All the same, the website was fun with a lot of memories and factoids, as well as links to participating vendors. The website will remain up through the end of the year.
---
Proposed Safe Routes to School Sidewalk Project
Open House next Thursday, October 29th, from 4pm to 6pm at the Baldwin City Library. Add your input on this new proposed KDOT grant project here, and find more information on the entire project here.
Want to always get The Baldwin Beacon in your inbox? Subscribe now - it's free.
Share this newsletter far and wide, wherever Baldwin peeps gather online.